How to Order Mega Voucher at the best price | Pay.mobi
Step 1: Access Pay.mobi and Select Voucher Plan
Open your web browser and go to the Pay.mobi website: https://www.pay.mobi/.
On the homepage of Pay.mobi, you will find the available Mega voucher plans displayed directly.
Review the voucher plans listed on the homepage and choose the one that best suits your needs. This can include plans such as Mega Pro Lite, Mega Pro II, or Mega Pro III.
Note: You don't need to open an account at this stage.
Step 2: Add Voucher to Cart
Once you have selected the desired Mega voucher plan, click on the "Buy" button associated with that plan.
The voucher plan will be added to your shopping cart.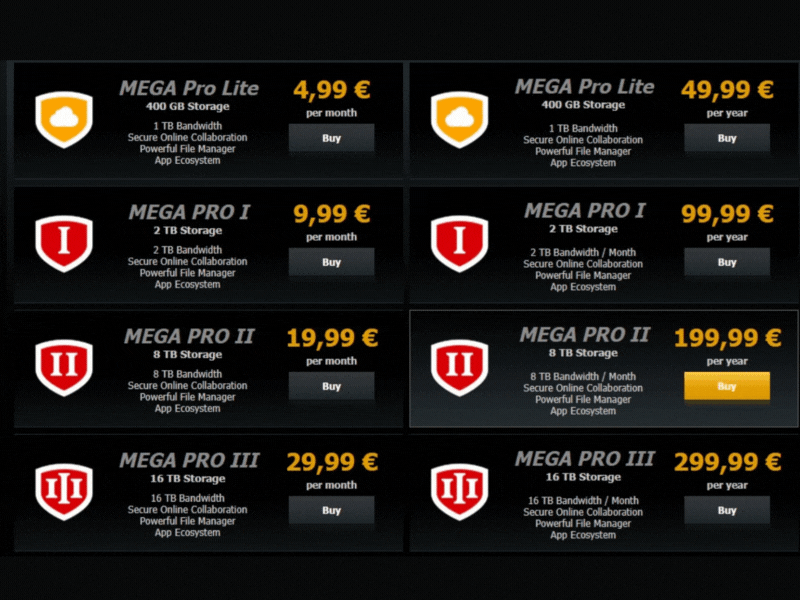 Step 3: Review Order
You will be redirected to your checkout page, where you can review the voucher plan you have added.
Verify that the voucher plan and quantity are correct.
If you have any additional items or services to purchase, you can continue shopping and add them to your cart.
Step 4: Provide Billing and Payment Information
Create your account using your email address.
Provide your billing information, including your name, address, and contact details.
Select your preferred payment method from the options. Pay.mobi typically accepts various payment methods, such as credit/debit cards.
Click on Payment, you will be redirected to our secure payment provider.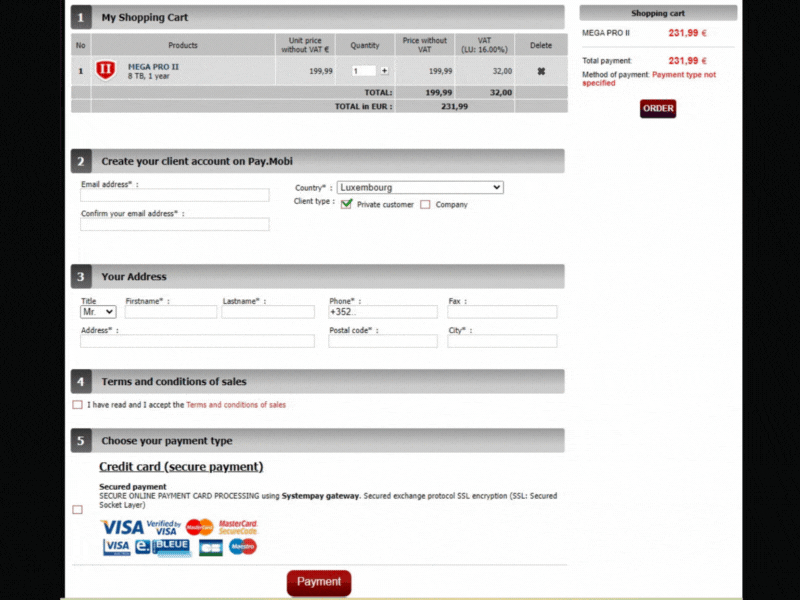 Step 5: Receive Confirmation and Mega Voucher Details
After successful payment, you will receive an order confirmation on the Pay.mobi website.
Additionally, an email will be sent to the address associated with your account, containing the voucher details and instructions on how to redeem it.
Check your email inbox, including the spam/junk folder, for the voucher information.
Congratulations! You have successfully ordered a Mega voucher through Pay.mobi. Follow the provided instructions to redeem your voucher and start enjoying Mega's cloud storage and file sharing services. If you encounter any issues or have further questions, feel free to reach out to Pay.mobi's customer support for assistance.